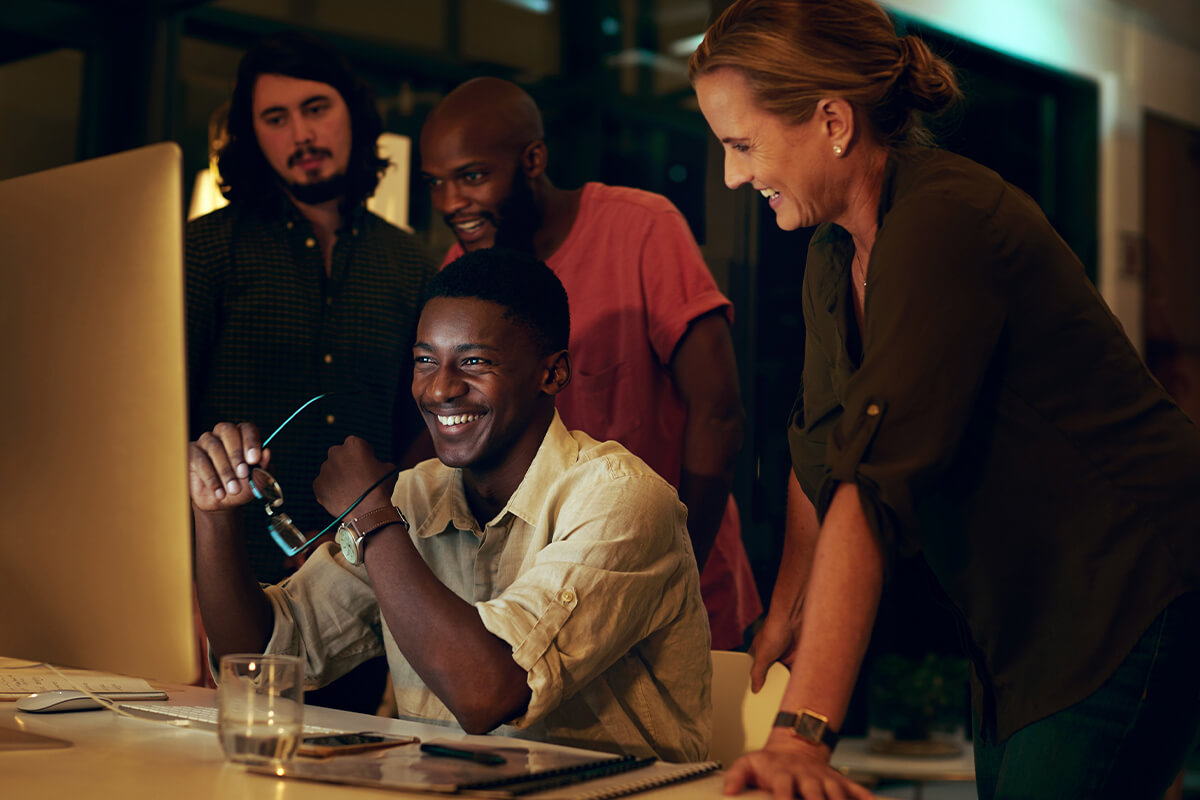 Mumbai, India, 8/12/2020 – Vara Technologies today announced partnership with Group-IB, a global threat hunting and intelligence company, headquartered in Singapore. Thanks to the new agreement, Indian companies from banking, government, ecommerce and industrial sectors will have access to Group-IB's full stack of threat hunting and intelligence, fraud hunting, and digital risk protection solutions and services, trusted by companies in more than 60 countries around the world.
Cyberthreats are rising at an alarming rate in India as hackers take advantage of the country's growing dependence on the virtual world. In its latest annual threat report HiTech Crime Trends 20/21, presented at CyberCrimeCon 2020, Group-IB researchers noted the growing interest of nation-state hackers in India's nuclear technology. Group-IB experts discovered that the cyberattack on the India's largest nuclear plant Kudankulam could have started as early as January 2019 and may have gone undetected for about 6 months.
Not only the integrity of IT and even industrial OT networks is regularly challenged by various threat actors, but also users' personal and payment data are at risk. Last year in October, Group-IB had flagged that nearly 1.3 mn debit and credit card data of Indian banks are on sale in the DarkNet for record $130 mn. Since coronavirus lockdown restrictions began easing, online payment fraud has also jumped. According to Group-IB data, In the past 6 months, 3 out of 100 user sessions at banking and eCommerce portals in APAC appeared to be fraudulent.
The expanding cyber space along with the increasing prevalence and severity of cyberattacks are posing a serious threat to Indian economy and state security. The wide cybersecurity gap in the country threatens India's rapid digital transformation and creates a big void in the Threat Intelligence and Attribution, Threat and Fraud Hunting space that Vara Technology plans to fulfil with Group-IB innovative products and solutions.
Vara and Group-IB can now bolster the cyber resilience of the country's companies and furnish them with an ecosystem of attribution-based threat and fraud hunting technologies that allow to not only accurately detect and prevent targeted attacks but also to help understand adversaries' modus operandi and keep track of changes in tactics and infrastructure. The ecosystem provides security teams with tools for linking individual events, attributing threats, analysing malicious code, instantly responding to cyber incidents, and preventing fraud.
The components of its ecosystem include Threat Intelligence & Attribution – a new type of solution designed to create and customize a cyber threat map for a specific company, correlate Vara Technology announces strategic partnership with Group-IB to secure India's cyber space individual cybersecurity events in real time, and attribute attacks to a particular threat actor. Yet another innovation is Threat Hunting Framework – all-in-one solution for IT and OT networks that protects against unknown threats and targeted attacks, hunts for threats both within and outside the protected organization's perimeter, and helps investigate and respond to cybersecurity incidents and minimize their impact. Indian eCommerce, banking, and government portals suffering from fraud can leverage Group-IB Fraud Hunting Platform, which analyzes each user session and examines user behavior in web and in mobile channels in real-time. It is aimed at digital identity protection and prevention of fraud, including bot activities, malware, and social engineering attacks. Vara can now offer a wide range of Group-IB's security assessment, digital risk protection, and DFIR services, which have been named the best in APAC by CybersecAsia in 2020.
Vishal Arora, CEO of Vara Technology:
"Vara Technology is excited to introduce to the market technology to secure Indian cyber space using world's best Threat Intelligence & Attribution and Threat Hunting systems from Group-IB and to give the customers satisfaction and the best experience. We will make all the efforts to reach out PAN India with Group-IB solutions and to jointly achieve a market leadership position in this space." "The strategic partnership of Group-IB with VARA Technologies will allow for greater synergies in the Indian continent and allow for better cyber resiliency not only to the financial sector, but also to the Indian critical infrastructure and commercial entities," says Shafique Dawood, Group-IB's head of business development in APAC. "It is our endeavour to ensure the holistic protection of all the cybersecurity incidents in critical sectors of the country".
Vara Technology is a Tech company that offers a wide range of technology products and solutions across industry verticals such as BFSI, Smart Cities, Defence and Utilities. Vara develops solutions with focus on emerging technologies that include Cyber Security, Blockchain, IOT, GIS Mapping and AI. Vara has demonstrated capability in executing large scale nation-wide projects. It has offices in Mumbai, Delhi and Kolkata and presence across the country.
Vara Technology, offers a range of Cyber Security Solutions and thoroughly dedicated in this space with expertise in Cyber Security Solutions ,Cyber Audits, Cyber Forensics, Security Training, SOC, CERT Solutions, Darknet, Phishing, Identity Access Management, Advanced Threat Prevention, Zero Trust, Facial  Recognition and Voice Biometrics, to name a few. The Team is engaged in various Government and Defense projects across India, along with some prestigious large Enterprise clients, to address the challenges being faced by the organizations to deal with next generation threats getting pushed into Cyber space every day.
Group-IB is a Singapore-based provider of solutions aimed at detection and prevention of cyberattacks and online fraud. The company also specializes in high profile cyber investigations and IP protection services. Group-IB's Threat Intelligence & Attribution system has been named one of the best in class by Gartner, Forrester, and IDC, while its Threat Hunting Framework solution has been recognized as one of the leaders in Network Detection and Response by the leading European analyst agency KuppingerCole Analysts AG. Gartner identified Group-IB as a Representative Vendor in Online Fraud Detection for its Fraud Hunting Platform. In addition, Group-IB was recognized as a Representative Vendor in Gartner's Market Guide for Digital Forensics and Incident Response Services. Group-IB's technological leadership is built on the company's 17 years of hands-on experience in cybercrime investigations around the world and 65 000 hours of cyber security incident response accumulated in one of the biggest forensic laboratories and a round-the-clock center providing a rapid response to cyber incidents— CERT-GIB. Group-IB is a partner of INTERPOL and Europol, and has been recommended by the OSCE as a cybersecurity solutions provider. Group-IB's mission is to protect clients in cyberspace using innovative products and services.