Banking & Financial Services
The rising significance of reliability in the banking sector
Learn More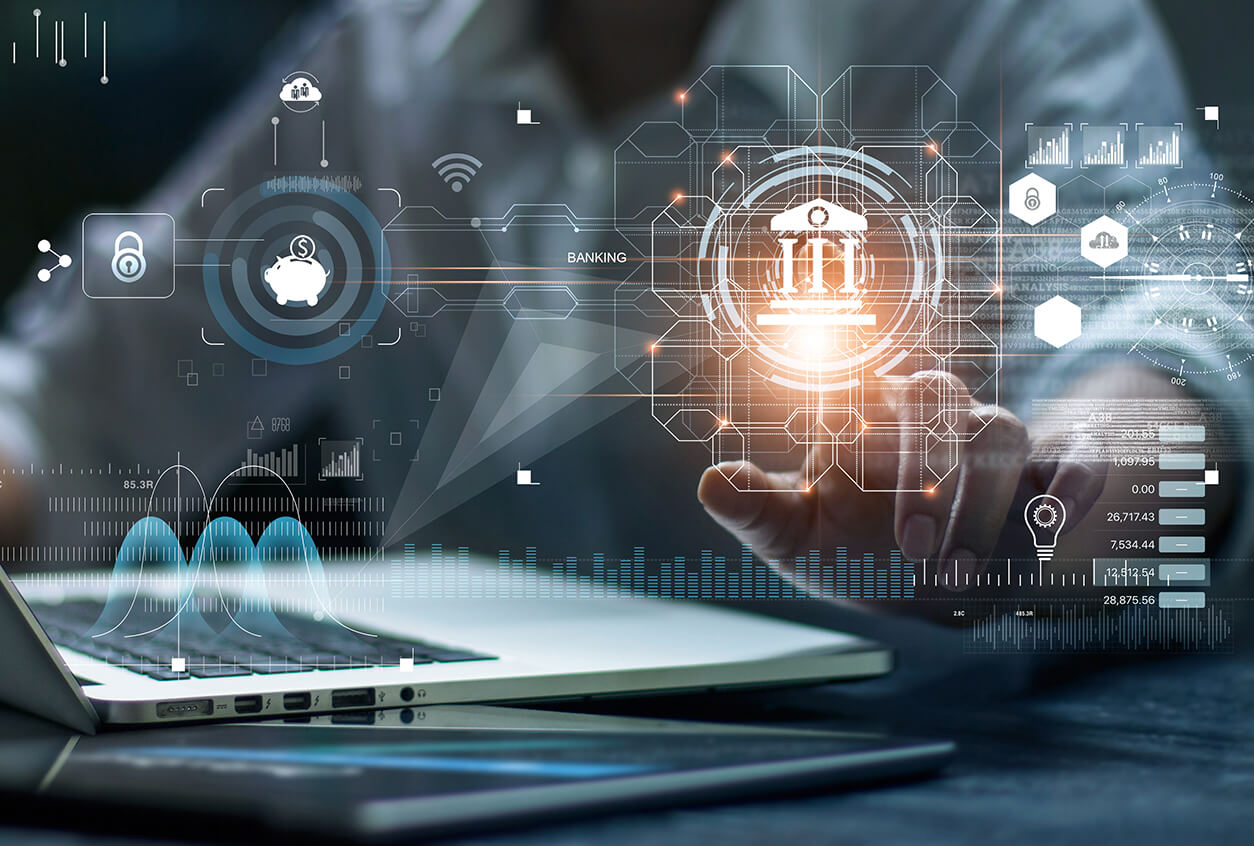 Enabling the Transformation of the Banking and Financial Sector with next-generation Technologies to achieve Profitable Growth
From retail banking to neobank startups- our technology has positively impacted every aspect of the IT, banking, and financial service industry. Customers are increasingly demanding round-the-clock unparalleled services in the BFSI. Institutions are under intense pressure to keep up with technological advances to increase customer loyalty and optimize operational and functional efficiency.
Vara creates technologically superior solutions that improve your digital presence and streamline inefficient processes. We constantly invest in emerging technologies to develop innovative and niche solutions in areas such as eKYC, blockchain for trade finance, claims settlement in blockchain platforms, background verification, cyber security, artificial intelligence, and robotics.
Our Products and Services
Corporates worldwide are embracing newer technologies to improve their operations and customer experience. Here are a few of our niche products focused on the IT and BFSI sectors
Complaint response agility, real-time SMS notifications, and highly secure systems
On-field staff tracking and management
Daily attendance management
Conveyance reports
Replace the vulnerable card-based attendance system, particularly in high-security organizations
Image capture and database matching
Making sense of massive data sets through Data Integration & Machine Learning
 MIS, BI & Reporting
Business Alerts
Big Data Deep Learning
Predictive & Prescriptive Analytics
NLP, Data Science & Optimization
Embrace new-age technology that replaces thumb-based biometric systems to increase access and control for high-security zones and to improve online service security
 Use veins as a replacement for impressions
Duplication-free solution
Asset register movement as a service with real-time tampering alerts
Asset location and movement tracking
Real-time data transfer
Unscheduled movement alerts
Optimal customer satisfaction combined with a track record of high data retrieval
Data storage and retrieval
Upkeep of ATMs
Managed Security Services
Around-the-clock, on-premise and remote monitoring, remediation, and resolution services
Advanced data protection
Insider threat protection
Governance, risk & compliance monitoring
On-demand application security
Forensics- Recovering Digital Evidences
Leverage our investigation expertise across a range of digital forensic cases to stay up to date with the new generation of digital crime
Extensive investigation of digital forensic evidence via imaging, analysis, and reporting
Cyber Security Training & Consulting (Audit, Security Operation, CERT)
Access courses tailored to suit any level of the employee regardless of industry or organization
 Risk assessments
Cyber security audits
Cyber security and compliance policy implementation
Centralized system to handle security issues
Addressing internal and external security threats to businesses. Learn why manufacturers must integrate cloud-based tools and services into their infrastructure.
Learn More
Our Cyber Security Solutions
Reliable, scalable, adaptable, and cost-effective
Involve following and analyzing the movement of cryptocurrency assets on blockchains.
Visualization and Tracking: Retains a user-friendly case tracking system designed for safe, practical, and cooperative use.
Broad Transaction Coverage: Assures that information is available in real-time across thousands of entities and all the leading blockchains.
Automated & Evidence-Based: Offers sophisticated risk assessment, real-time updates, and immutable historical data logging.
Track and trace: potentially illegal activities, including fraud, swindles, security lapses, and money laundering.
Integrating all aspects of the value chain—from data collection to the generation of contextualized insights—into a single application.
More open sources than ever before, including news, blogs, social media, press releases, and research
Customizable setup based on the client list and personal preferences
Ready-made dashboards and trend tools that contextualize the data, extracting pertinent and timely results
Personalized email alerts