Advance Traffic Management System
Proactively manage the transportation network and enhance the travel experience
Learn More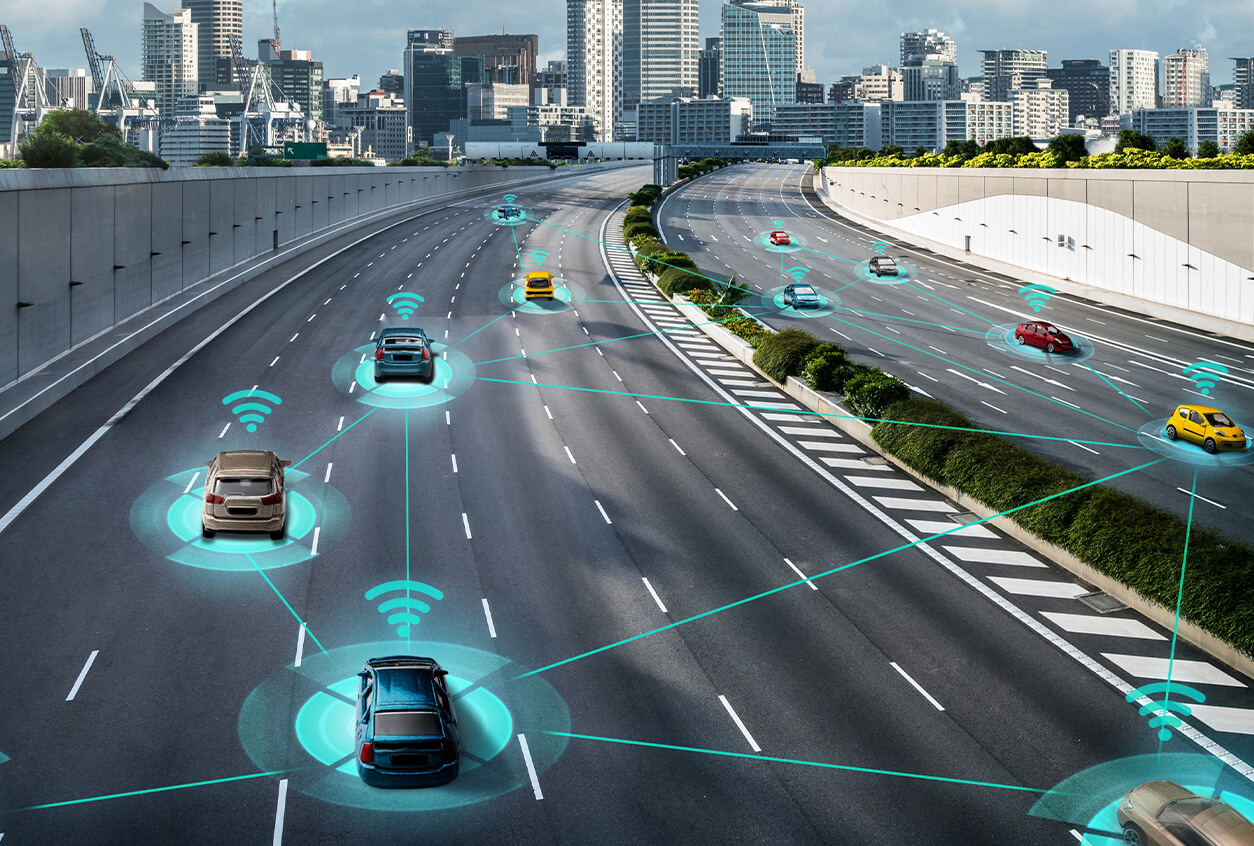 Smarter Traffic Management with Our Intelligent and Integrated Traffic System Solutions
Cities have a much higher population than available traffic infrastructure. Large cities rely heavily on intelligent traffic management systems to avoid traffic congestion. Our ATMs are designed to improve overall transportation system efficiency and safety by providing real-time and precise information about road conditions, traffic situations, incidents, and weather conditions.
Our advanced transport & traffic management system is an integrated solution for managing highway traffic by collecting, processing, analyzing, and disseminating real-time data to all concerned users and agencies.
Enhance the efficiency of city transportation and increase public reliability with our solutions
Variable Message Sign Boards
VMS provides critical information to road users to improve their safety and travel experience.
Speed limit, traffic flow congestion
Weather, date & time, temperature
Diversions, road closures, or alternative routes
Hazardous situations, WIP ahead, in-coming traffic situation
Availability of public transport
Roadside emergency phones or call boxes deliver quick, enhanced, and modern responses to accidents or emergencies. It uses communication networks based either on OFC or GSM.
The ECB is available on either side of the road and the calls from ECBs are received at the control centre, usually located in the Maintenance and Operation Base (MOB).
Robust Steel Body
Weather Resistant: IP65
Vandal-resistant Metal Button
One Button Programmable for Speed Dial
Simple Installation – wall mounting or pole mounting
Customized units available
External power supply or solar power operated
CCTV Cameras & Surveillance 
Cameras can help record and display video with the ability to schedule video recording or trigger recording in response to an incident.
Highway Surveillance – Pan, Tilt & Zoom Close Circuit Television (CCTV) cameras
Mounted at a height
360-degree angular travel in the horizontal plane and a tilt of 90 degrees down from 0 degrees horizontally.
The centre permits you to supervise the entire section of highway traffic. You get explicit traffic feeds from this room through installed equipment such as CCTVs, VIDS, etc.
Ability to monitor and track the lifecycle of the system
SOPs for any incident by triggering all the support systems and monitoring outcomes
Real-time predicted traffic analysis
Optical Fiber Cable & Wireless Communication
The communication between the equipment on the motorways and the control centre happens using a fibre-optic network.
Increased Visibility of Incidents Across a Diverse Set of Traffic Systems
Reduced Traffic Congestion and Accidents
Improved Incident Response and Traffic Flow