RFID Traceability – Track and Trace Solutions
Access multimodal shipping assets virtually anytime and anywhere.
Learn More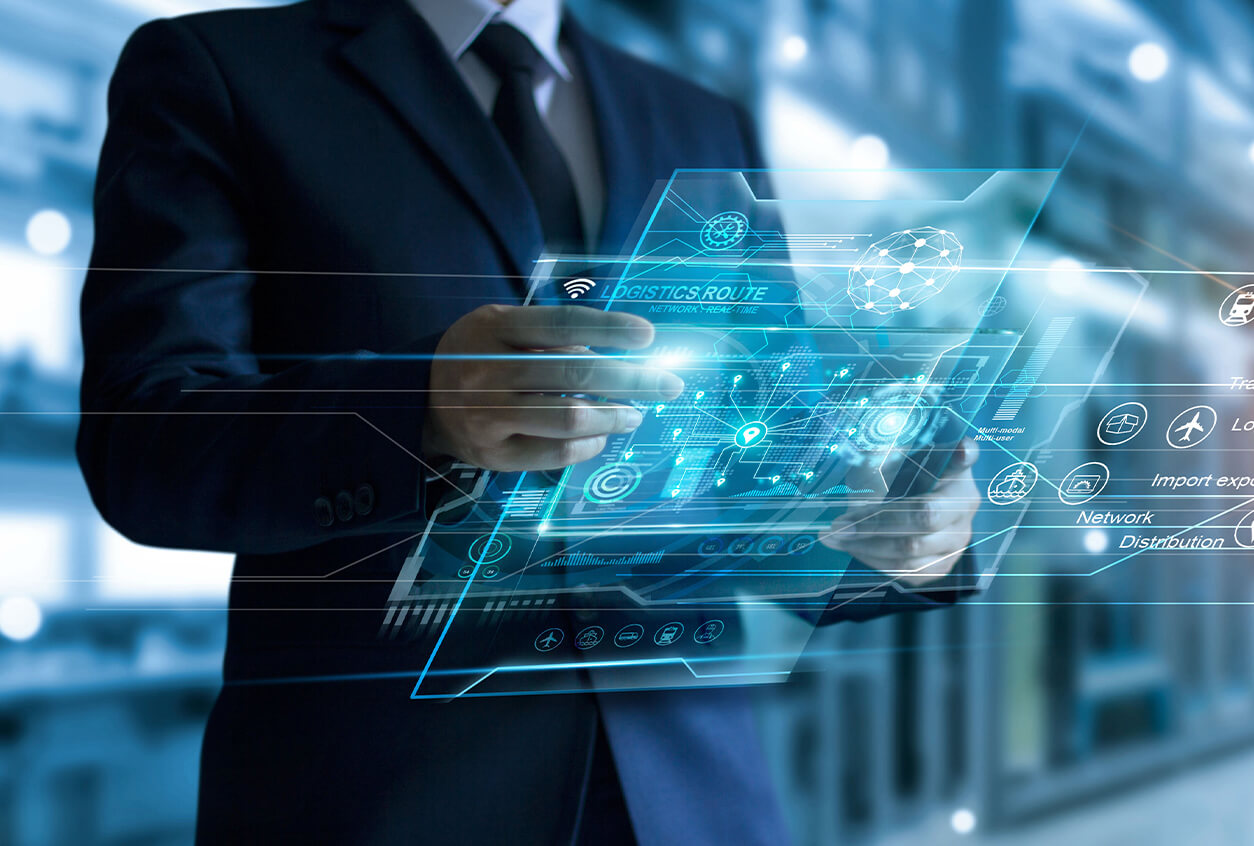 Enabling End-to-End Traceability with Our RFID Track and Trace Solutions
Businesses have begun using advanced technology to track shipping containers. Companies may get actionable data from anywhere globally and use it to increase reliability, reduce accidents, and optimize operations by connecting storage containers to the internet. Our proven solutions assist in lowering operating and maintenance expenses, improving utilization, and minimizing significant business risks related to managing assets across intricate shipping, port, and intermodal transport networks.
Reinvent your container operations with the power of RFID technology
Shortening lead time & transport costs by sharing critical container information among relevant businesses.
A workforce of 500+ operators at the port terminals ensures continuous tagging and de-tagging operations.
Warehouse/ Transport Management
Cloud-based or on-premise warehouse and transportation management solutions for customers.
Dwell time, Transit time, Efficiency, Average delivery time, Alerts, Google map view, Container heat map, and Congestion analysis.
Track and Trace 360 Degree Solution
Tracking, Monitoring & Reporting
Uses GPS or GPRS mobile SIMs for real-time data
Electronic device, microprocessor & transmitter/receiver device for sensor-based tracking
Online web portal to track in-transit, spare or delivered containers
Eliminates information mismatch
E-mail or SMS notification of unforeseen accidents
Enables enhanced decision making
Blockchain-based documentation for improved security
RFID based technology
Minimum 2 positions/day
1/0 temperature sensors for quality tracking of wagons carrying milk, food items, livestock, gas or oil.
Kilometres calculation based on RPM gives you the true whole-life commercial return on the freight wagon.
Maintenance And Operations
Contact-free generator to recharge the onboard battery when the wagon is moving stationery wagons automatically push data once a day, making the generator last a month without charging.
Real-time data fed into preventative maintenance schedule to pre-determine needs for repair or replacement