Digital Certificates Issued Using Blockchain
A platform for issuance of digital & tamper proof documents like educational certificates, identity documents, corporate experience letters using blockchain as a backend technology
Learn More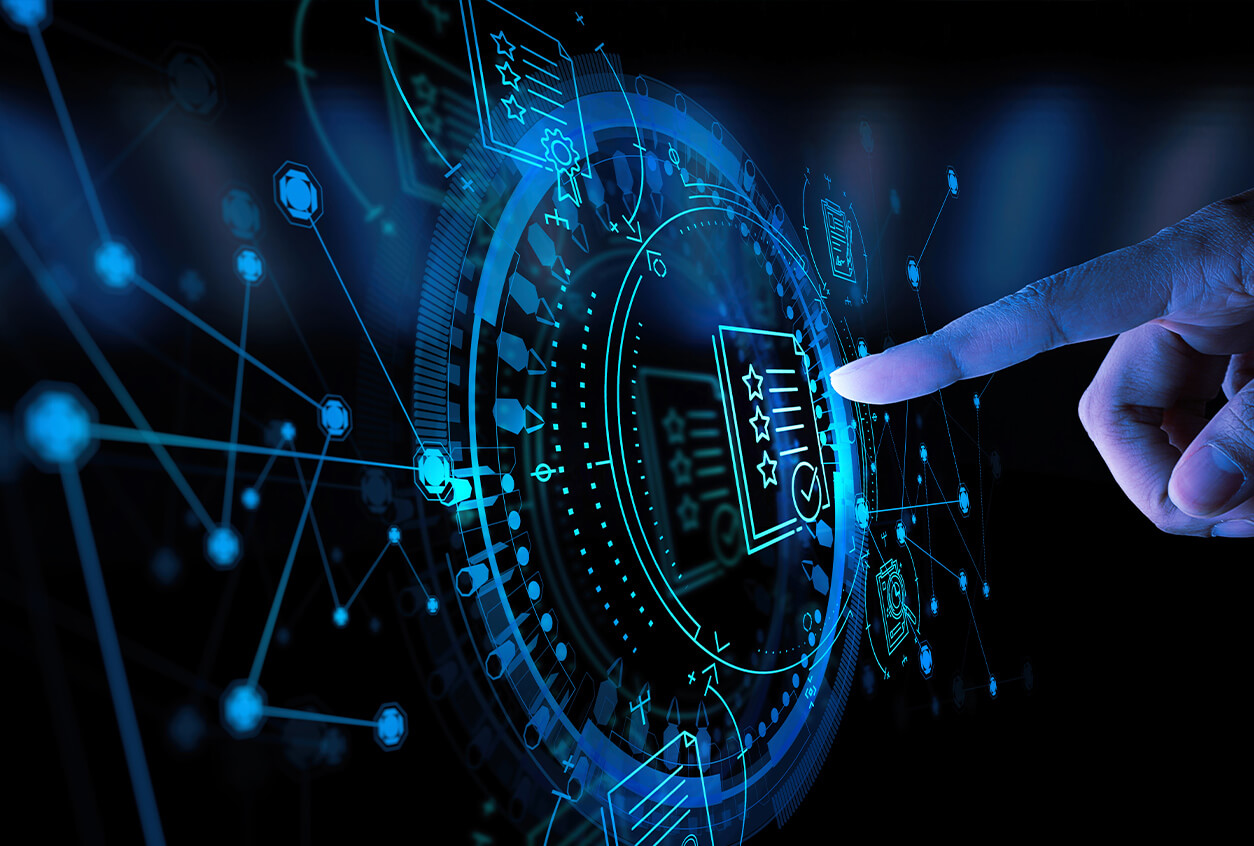 Secure Your Credentials with Immutable Blockchain-based Digital Certificates
Prevalence of fraudulent and tampered certificates and documents is a common phenomenon. Certificates and identity documents are issued digitally which cannot be changed
post-issuance. Using CertCheck, educational institutes & corporates will be able to verify documents and credentials almost instantaneously.
Delays in issuing and verifying job-relieving letters or academic certificates from universities are not uncommon. The delay results from manual verification procedures, which may take 7 to 45 days.
According to research, 48% of HR professionals are so time-constrained that they cannot check each applicant's credentials thoroughly.
Vara's CertCheck platform allows storing of all certificates issued by various institutions & corporates on a secure data layer.
The existing system for managing certificates is slow, complicated, and unreliable.
Our blockchain-based platform, CertCheck, built on global benchmarks, enables seamless validation of certificates, ensuring authenticity and tamper-proofing. A solution in which all original documents provided by various institutions are saved on a single secure platform, making them instantly verifiable using blockchain.
Instant Automated Verification
Lower Cost and Zero Manpower Requirement
100% Immutable and

Tamper-proof

Documents
Our blockchain-based CertCheck solution allows various entities such as the government, universities, and larger organizations to access each individual's credentials in a tamper-proof manner. Data from discrete systems are integrated into the blockchain platform via APIs. When compared to manual verification, blockchain-based certificate verification has many rewards.
It helps accurately assess information without needing manual intervention and ends dependency on intermediaries for verification.
Organizations often use specialized & dedicated teams to manage the verification process. Using CertCheck, maintaining dedicated teams will not be required.
While most universities do not charge for verification of their certificates, our blockchain-based CertCheck solution serves as a revenue channel for the university.
CertCheck allows the verifier to real time authenticate the credential documents on the platform.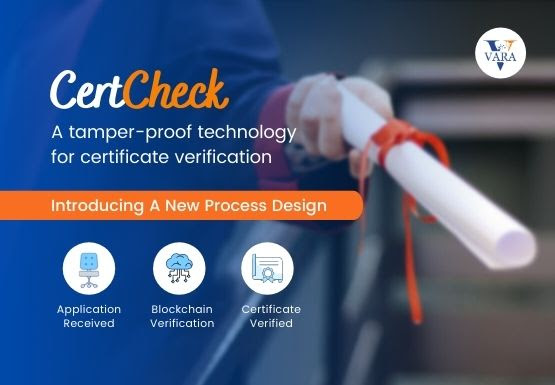 CertCheck – Blockchain Based BGV Platform
A guide where we talk about a working prototype of a solution using blockchain technology where all original documents of a job applicant provided by various institutions are saved on a consortium, a single guarded platform.
Are you interested in learning more about our blockchain-based CertCheck solutions and collaborating ?