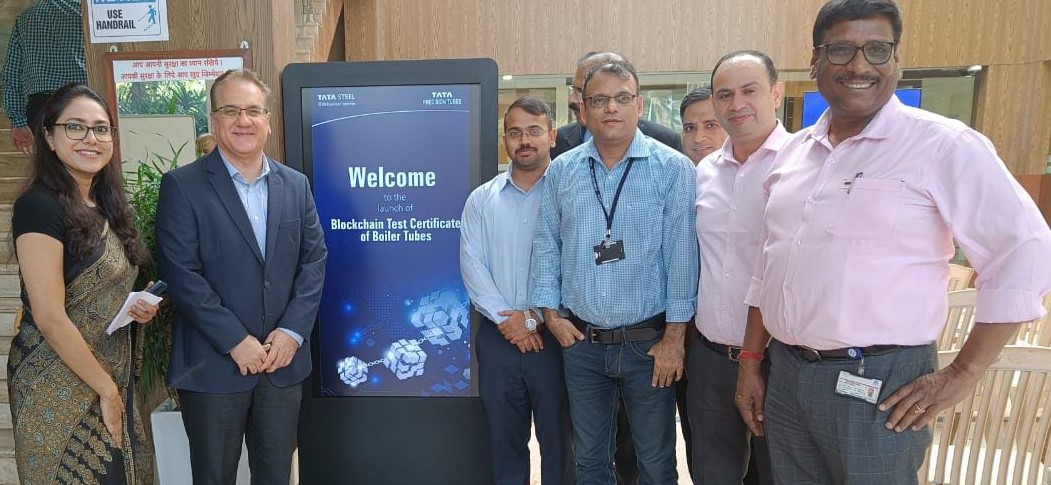 January 12, 2023
Launch of the Blockchain Test Certificate of Boiler Tubes for Tata Steel's Khopoli Plant.
Vara has developed a Traceability Solution for the Tubes Division of Tata Steel. This launch is a major milestone for Vara, and we are proud to be leading the way in this new era of certification. We believe this will set a new standard for Authenticity, Quality, and Transparency in the industry, and we are committed to providing the highest level of service to our clients.
With the increasing demand for safety and reliability in the industrial sector, blockchain-based certification for boiler tubes has emerged as a viable solution. Blockchain technology offers an immutable, tamper-proof record that can be used to verify the authenticity and quality of boiler tubes. This means that companies can ensure their products are safe and compliant with industry standards without relying on third-party certifications. Additionally, blockchain-based certification can help reduce costs associated with manual inspections and paperwork while providing a secure platform for tracking product history. By leveraging blockchain technology, companies can provide customers with greater confidence in their products while streamlining the certification process.